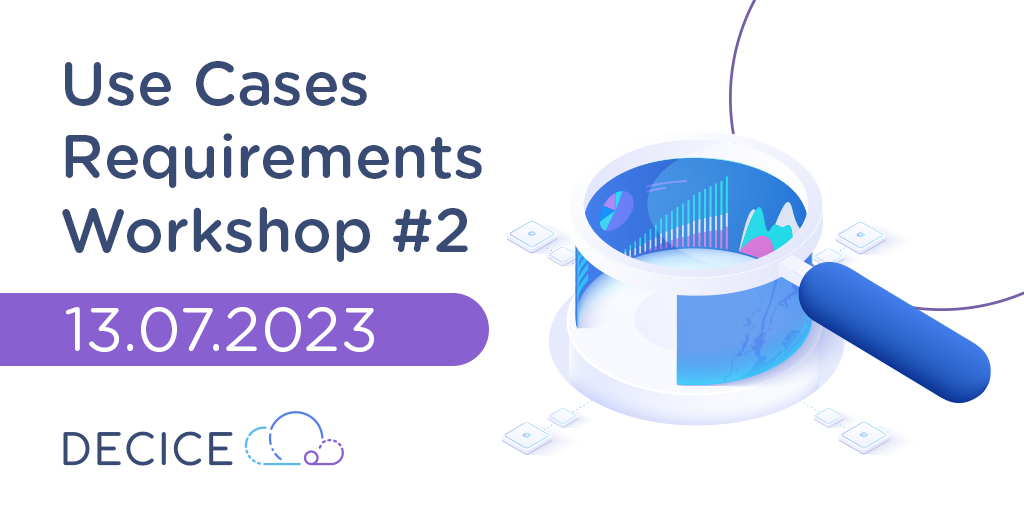 Use cases requirements collection: a collaborative step forward
In our ongoing mission to develop an AI-based, open and portable cloud management framework for automatic and adaptive optimisation and deployment of applications, collaboration was crucial on July 13th, 2023. This date marked the second workshop dedicated to the use case requirements collections.

Our project's objective is clear: to design and implement an innovative resource scheduler capable of optimising computing power allocation while minimizing environmental impact. This workshop was an important juncture, driven by the need to refine our knowledge of the three use cases which will become the testbed for the framework.
The groundwork for this session was laid through a meticulous analysis of compiled templates (discussed and introduced in the first workshop), revealing the necessity for a deeper dive. Key to success was the formulation of precise metrics, as highlighted in Deliverable 2.1. A reverse approach was adopted to achieve this, wherein a specification collection document was shared beforehand. The use case owners expertly outlined workflows, dependencies, and constraints during the workshop. Importantly, participation extended beyond the confines of Work Package 5. We aimed to foster greater awareness and understanding of the use cases by involving a wider range of Project members. Simultaneously, we provided the use case managers with a snapshot of the progress achieved in core infrastructure design.
The second online workshop demonstrated the potential of collaboration in driving our project forward. It showcased the value of collective expertise and insights, contributing to the evolution of resource scheduling and our commitment to a more sustainable future.
3 Use Cases:
Use case 1: Intelligent Intersection with VRU Detection (MARUN)
Use case 2: MRI Scans (GWDG)
Use case 3: In-the-Field Intelligence Supporting Emergency Response (UNIBO)
Author: Christian Racca
Links
SYNYO: https://www.synyo.com/
TOP-IX: https://www.top-ix.org/en/home-eng/
E4: https://www.e4company.com/
HWDU: https://www.huawei.com/de/
FBU: https://www.forschung-burgenland.at/smart-computing/
MARUN: http://www.marmara.edu.tr/
UNIBO: https://www.unibo.it/en
NAG: https://www.nag.com/
BIGTRI: https://www.bigtri.net/
UGOE: https://www.uni-goettingen.de/
GWDG: https://gwdg.de/
Keywords
DECICE | Workshop | Event | collection | Use Case | Requirements | Autonomous Driving | Connected and Autonomous Vehicles | CAV | Cooperative Intelligent Transportation Systems | C-ITS | edge device | Vulnerable Road User | VRU | MRI scans | 3D image | sensitive personal information | computing | storage | disaster management | emergency response | open digital platform | emergency response operator | drones | satellites |drone autonomous flight | mission operations | AI algorithms | in-the-field | cloud/edge/drone