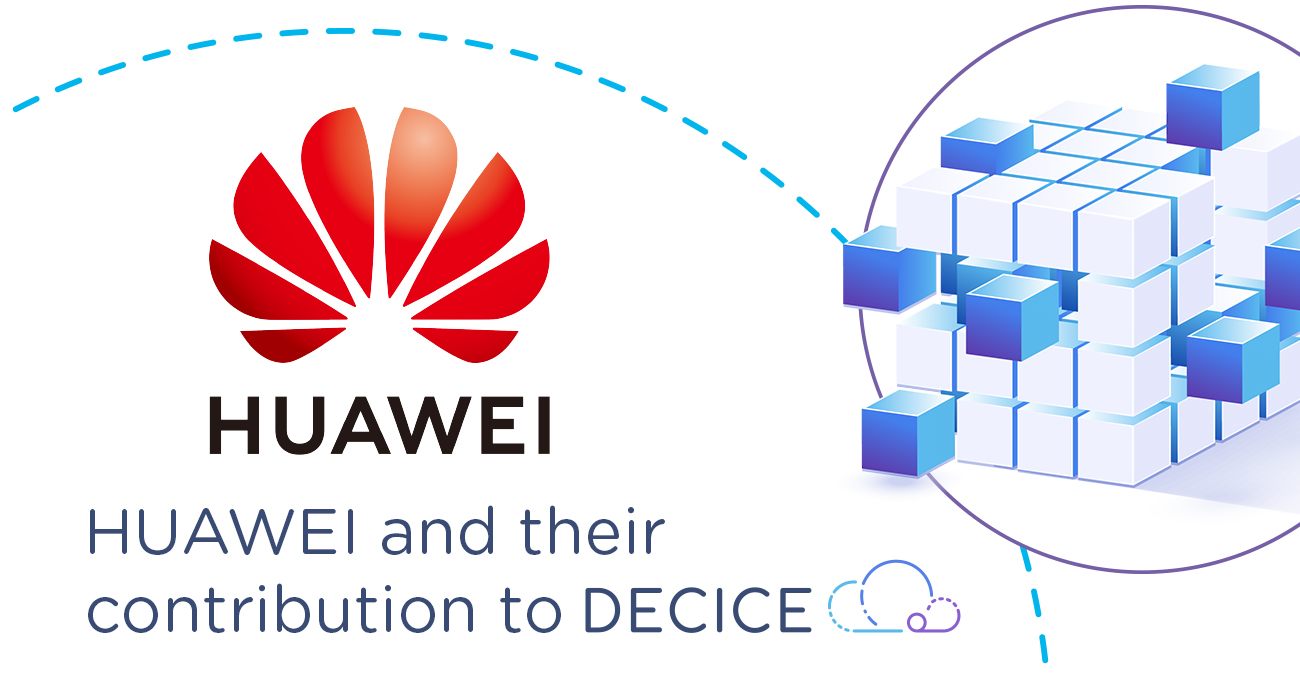 Huawei's Role in the DECICE Project: Leveraging AI for Enhanced Cloud and Edge Computing
Huawei, a leading global provider of information and communications technology (ICT) infrastructure and smart devices, has recently announced its participation in the DECICE project. The project aims to optimize computation over the cloud and edge by harnessing the power of artificial intelligence (AI). In this blog post, we'll take a look at Huawei's background, its cloud and edge computing products, and how they contribute to the success of the DECIDE project.
Huawei: A Brief Overview
Founded in 1987, Huawei has grown into a multinational technology giant, providing a wide range of products and services, including telecommunications equipment, consumer electronics, and cloud computing solutions. With a strong commitment to innovation, Huawei invests heavily in research and development, enabling it to stay at the forefront of technological advancements.
Huawei's Cloud and Edge Computing Solutions
Huawei offers a comprehensive suite of cloud and edge computing products, designed to meet the diverse needs of businesses across various industries. Some of the key offerings include:
Huawei Cloud: Huawei Cloud is a powerful, secure, and easy-to-use cloud computing platform that provides a wide range of services, including infrastructure as a service (IaaS), platform as a service (PaaS), and software as a service (SaaS). With data centers located across the globe, Huawei Cloud ensures low-latency access to data and applications, enabling businesses to scale quickly and efficiently.
The Atlas Edge Computing Platform: The Atlas edge computing platform is designed to provide powerful computing capabilities at the edge of the network, closer to the source of data. By processing data locally, Atlas reduces latency and bandwidth consumption, resulting in faster decision-making and improved user experiences.
ModelArts AI Platform: ModelArts is an end-to-end AI development platform that simplifies the process of building, training, and deploying AI models. With built-in support for distributed training and edge-to-cloud collaboration, ModelArts enables businesses to harness the power of AI to optimize their operations.
Huawei's Contribution to the DECIDE Project
The DECIDE project aims to develop an AI-driven framework for optimizing computation across cloud and edge infrastructures. Huawei's expertise in both cloud and edge computing, along with its powerful AI platforms, make it an ideal partner for this project.
Huawei's cloud and edge computing products will provide the necessary infrastructure for the project, enabling seamless data processing and storage across distributed environments
By participating in the DECIDE project, Huawei is demonstrating its commitment to driving innovation in cloud and edge computing across Europe, as well as its dedication to fostering collaboration between industry, academia, and research institutions. The success of the DECIDE project has the potential to revolutionize the way businesses utilize cloud and edge computing, unlocking new opportunities for growth and innovation.
Conclusion
Huawei's participation in the DECIDE project showcases the company's strengths in cloud and edge computing, as well as its dedication to advancing AI-driven solutions. By leveraging its cutting-edge products and expertise, Huawei is well-positioned to contribute significantly to the project's success and help shape the future of cloud and edge computing.
Author: Hamdi Bouchech
Links:
Keywords:
Huawei | DECICE project | AI | artificial intelligence | framework | Cloud Computing | Edge Computing | information and communications technology | ICT | IaaS | PaaS | SaaS | low-latency | ModelArts |