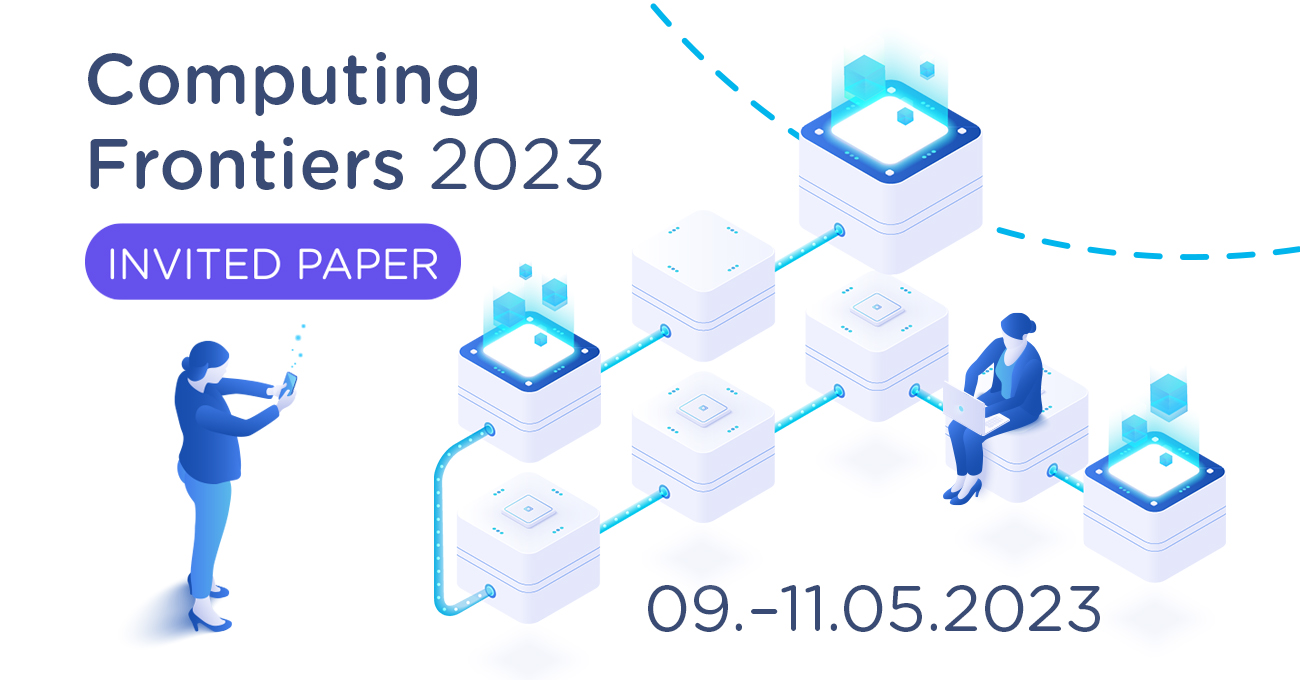 DECICE at ACM International Conference on Computing Frontiers 2023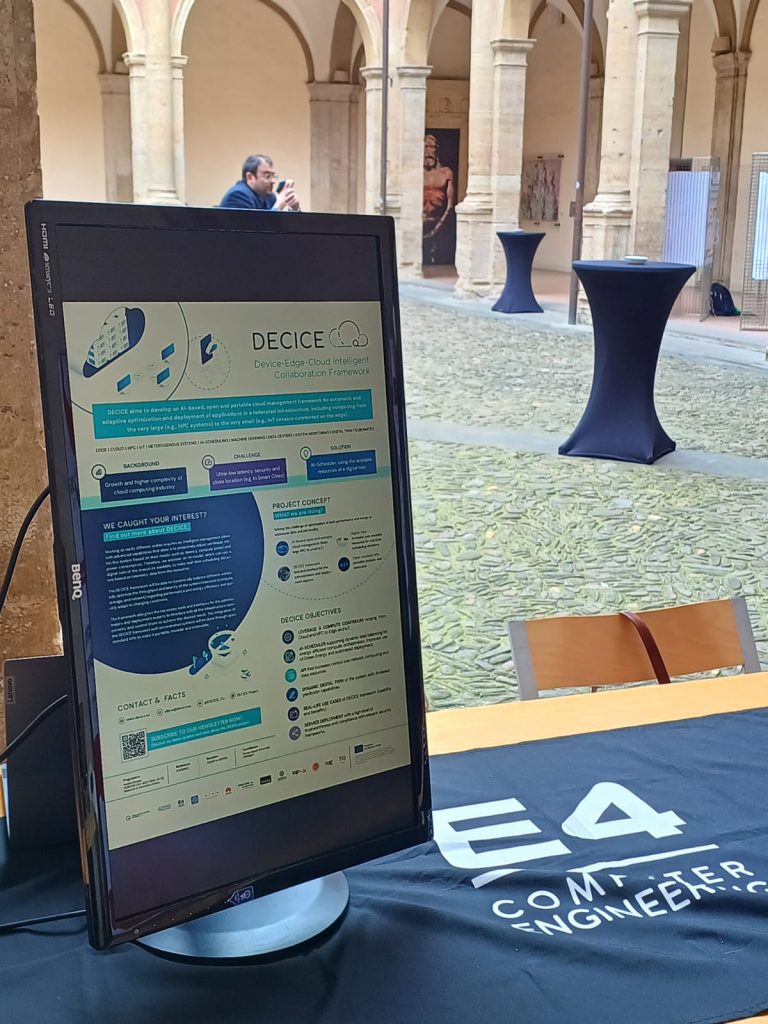 Daniele Gregori, ©DECICE Project 
20th ACM International Conference on Computing Frontiers | May 9th – 11th, 2023 | Bologna, ItalyAuthor: Dirk Pleiter
The ACM International Conference on Computing Frontiers took place on May 9th to 11th 2023 in the wonderful venue of San Giovanni in Monte, right in the historical centre of Bologna, Italy.
Computing Frontiers is an eclectic, interdisciplinary, collaborative community of researchers who investigate emerging technologies in the broad field of computing. Their common goal is to drive the scientific breakthroughs that support society.
Our Consortium Partner and one of the main sponsors of the event, E4 Computer Engineering SPA, visited the conference and presented our DECICE project. We are very proud to highlight as
well, that we were invited to talk about our "Special Issue Paper".
The Computing Frontiers was also a great networking opportunity, as well as an occasion to gain insights on the emerging computing technologies, with a particular focus on the Academic community, and on their applications in several societal sectors.
The event, organised by the Alma Mater Studiorum – Università di Bologna (Consortium Partner of DECICE) and CINECA, targets mostly the academic community and researchers, aimed at providing insights on the emerging computing technologies and their impact on multiple social domains.
General Co-Chair of Computing Frontiers: Andrea Bartolini – Università di Bologna (UNIBO), IT
Presentation of DECICE Project and Paper: Daniele Gregori – E4, IT
Author: Denise Drossos (SYNYO) 
Paper:
BibTeX:
Computing Frontiers 2023:
E4:
UNIBO:
Keywords
Conference | Computing Frontiers 2023| CF23 | Computing | EU projects | DECICE | E4 Company | UNIBO | presentation | invited paper | HPC | Euro HPC